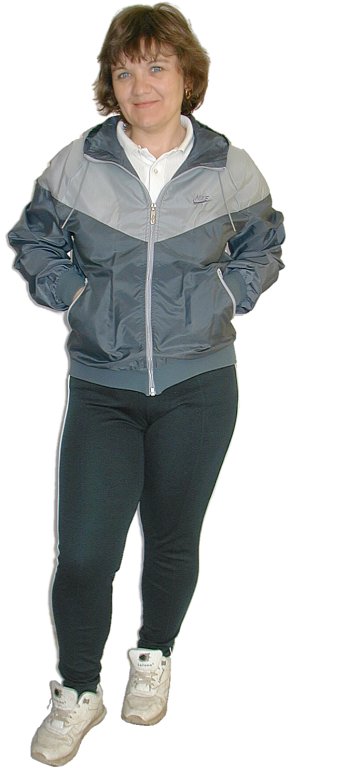 Nike "Windrunner" Windbreaker
100% Nylon. History:-
Very popular in the early 80's. Sold in many Sports shops throughout the U.K. and the World!

Description:-
(U.K. type) Hooded Nylon Windbreaker. Two tone grey. Zipped pockets, Hood has Chrome eyelet's with grey cord, on some of the earlier ones it was white. Embroidered Nike logo, earlier ones had a white screen print logo and it easily disappeared in the wash! Colour matched Opti Zippers. Main zip has chrome Nike slider but earlier ones had the same slider as the pockets. Contrast colour lined hood and collar. Cuffed sleeves and waist. For the park jogger, this seems to of been designed with high audio output in mind so that people can hear you coming!
Made in The UK

When buying 2nd hand look for:-
Missing drawcord, eyelet's partly pulled out, zip paint chipped, cuffing damage and abrasions.

Acquisition List
1
tba
tba
tba
M
2
tba
tba
tba
tba
3
tba
tba
tba
tba
4
tba
tba
tba
tba
5
tba
tba
tba
tba
6
tba
tba
tba
tba
7
tba
tba
tba
tba
8
tba
tba
tba
tba
9
tba
tba
tba
tba