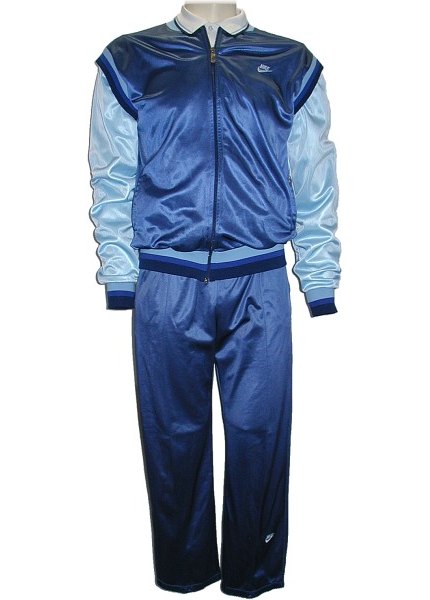 Nike Tracksuit
50% Triacetate 50%Polyester.
History:-
Early 80's. Style name unknown.
Description:-
Very shiny tracksuit.Navy, Sky & royal blue.
Colour matched YKK 5C Ziplon Zipper
with chrome Nike slider.
Seam pockets, Embroidered Nike logo.
3 colour cuffed sleeves, colar and waist.
Made in The UK.

When buying 2nd hand look for:-
Damage from that victorian age appliance
known as a clothes iron. Snag's and pulls.
Acquisition List
1
tba
tba
tba
M
2
tba
tba
tba
tba
3
tba
tba
tba
tba
4
tba
tba
tba
tba
5
tba
tba
tba
tba
6
tba
tba
tba
tba
7
tba
tba
tba
tba
8
tba
tba
tba
tba
9
tba
tba
tba
tba