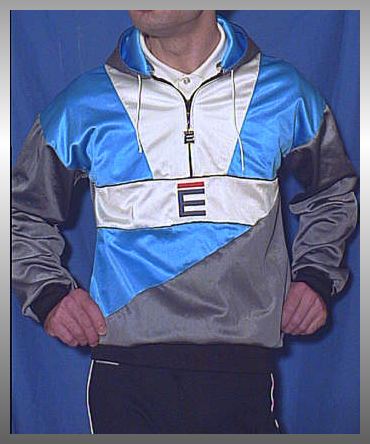 EN-S "Miami" hooded top
62% Polyester 38% Triacetate. History:-
Early 80's, classic "yoke design" Very high in popularity around Manchester. Main point of sale was Market traders. Retail price back then unknown. Roughly at a guess, £18-£25

Description:-
Half Zip shiny hooded top. Grey, Sky, White. Black piping detail on front around the centre panel. White hood cord.
Black opti micro zipper with clip on EN-S logo Embroidered "E" logo Made in the UK

When buying 2nd hand look for:-
E logo should be clipped onto the zip. Hood cord should be made from nylon and not have tied or taped ends.