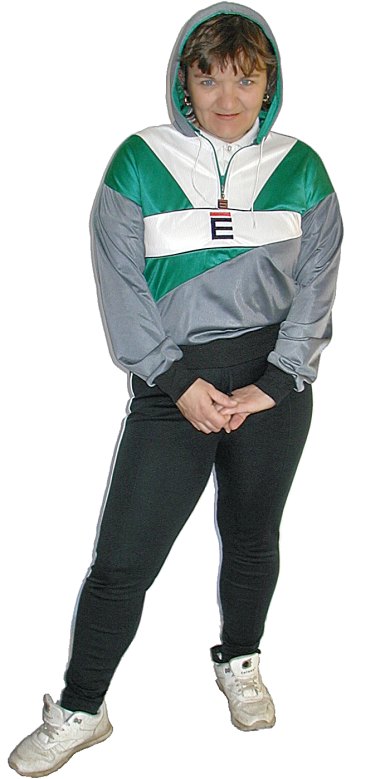 EN-S "Miami" hooded top
100% Polyester History:-
Mid/Late 80's, classic "yoke design" Very high in popularity around Manchester and Liverpool. Main point of sale was Market traders. Retail price back then unknown. Roughly at a guess, £18-£25

Description:-
Half Zip shiny hooded top. Grey, Green, White. Black piping detail on front around the centre panel. White hood cord.
Green pex micro zipper with clip on EN-S logo Embroidered "E" logo Made in the UK

When buying 2nd hand look for:-
E logo should be clipped onto the zip. Snags and pulls especially on the white panels, general abrasion damage. Hood cord should be made from nylon and not have tied or taped ends.