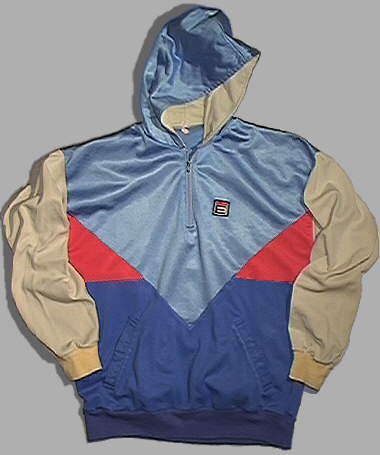 EN-S "Colorado ?" hooded top
Polyester & Triacetate History:-
Early/Mid 80's, More than a passing resemblance to the "Colorado" hooded top Retail price back then unknown. Roughly at a guess, £18-£25

Description:-
Half Zip shiny hooded top. Sky, Yellow, Royal and Red.
PEX micro zipper which "possibly" had a clip on EN-S logo Embroidered "E" logo Made in the UK

When buying 2nd hand look for:-
Zip paint chips, Snags, pulls and abrasion damage.